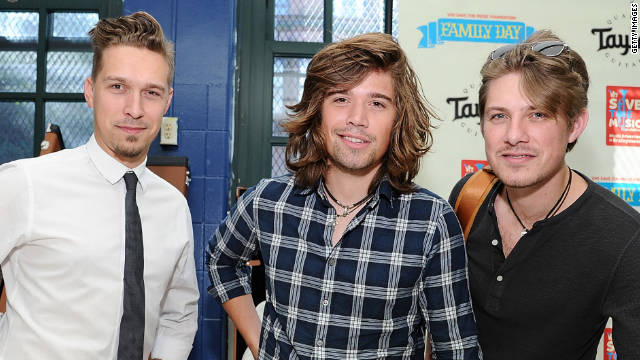 Who says there's no place for Hanson at the bar?
The '90s pop trio, famous for their long locks and the hit tune MMMBop, is in the process of expanding their brand (yes, they have a brand) with their own beer: MMMHop.
In other words, they're hoping the beer will enhance their music?
Good thing the bands' teenybopper groupies from 1996 are all legal now.
But don't expect Hanson to slap their name on just any product.
"We will never make dolls, lunch boxes or toothbrushes that play our songs, for example," Hanson said.
Will you take a swig of Hanson's MMMHop IPA when it's released next year?