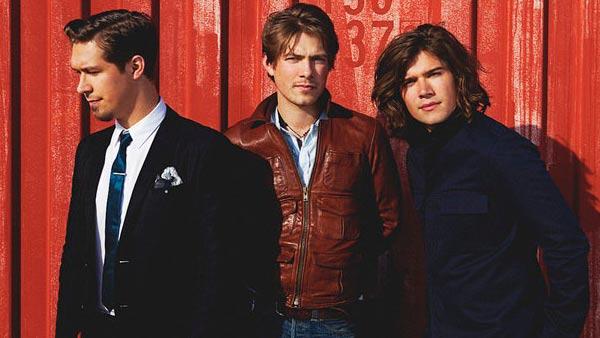 12/01/2011 by Olivia Allin
The Hanson brothers have grown a lot since their 1997 hit "MMMBop" hit the airwaves and have decided to venture into the un-teeny bopper business of alcoholic beverages.
"We are soon going to be selling our own beer. I'm not joking. MMMHop IPA anyone?" Zac Hanson asked the audience during an appearance at Oxford University on Monday,
according to the UK Sunday Express
.The Oklahoma-based band plan to release a beer inspired by their hit song, which is to be called MMMhop Indian pale ale and is due to hit stores early next year.
Hanson's brothers Taylor and Isaac have their own growing broods as well. Taylor Hanson, 28, who was on lead vocals and keyboard in the band, has four children, the oldest being his 9-year-old son Ezra.
Isaac, 31, has two sons named Everett, 4, and Monroe, 3.
The band, meanwhile, released their fifth studio album "Shout it Out" in June 2010 and have been on "The Musical Ride Tour" throughout 2011.