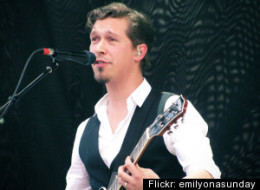 First Posted: 11-12-10 11:40 AM | Updated: 11-12-10 11:46 AM



On November 15th, "MMMBop" sensation Hanson will take the stage at Northampton's Calvin Theatre. The group will be releasing a live DVD box set on November 30th called 5 of 5 and is currently on tour with Jarrod Gorbel promoting Hanson's most recent album "Shout It Out."

Isaac Hanson, the oldest member of this teenage pop sensation talked to The Mount Holyoke News about their influences, childhood and raising his own children.